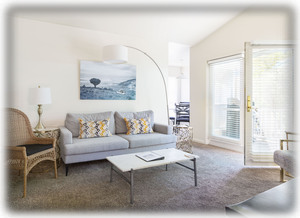 "This property is well located and has all the conveniences." - Chris G., 03/11/2020 (VRBO Review)
"The three of us really had a great experience in this condo. Everything was lovely! The beds were comfy, the pure white towels big and soft, and the kitchen well equipped. We will stay here again!" - Mariphil R., Modesto, California, 02/03/2020 (VRBO Review)
Good morning Mariphil, we are very glad you enjoyed your visit to Napa with us. Please do come back. Keith
"We stayed for 9 days in this lovely apartment while visiting family over the holidays. It was a very comfortable base for us and we were even able to cook Christmas dinner thanks to the well equipped kitchen. We loved the location--it was so nice to be able to walk along the river in the evenings especially. The apartment was very clean, comfortable, and had everything we needed. All aspects of the business end of things were also smooth and easy, including communication before and after as well as check-in and check-out. We highly recommend staying at Villa Murialdo!" - Karen W., 01/03/2020 (VRBO Review)
Karen, we are glad you enjoyed your 9 night stay. Do come back and see us. Keith
"This condo was amazing. Exactly what we needed and in the exact location I was hoping for. Walking distance to all of my favorites :)" - Martha K., 12/11/2019 (VRBO Review)
Good morning Martha, thanks we are very glad you enjoyed your stay here. Yes is kind of fun to walk all over town. Thanks, hope to see you come back. Keith
"The space was very tidy and had all the comforts of home, great location, walking distance to several great restaurants and shops. Keith was extremely helpful and check-in/out instructions were easy and clear to follow. Definitely recommend!" - Rebecca L., 11/19/2019 (VRBO Review)
Good afternoon Rebecca, thanks, we are very glad you enjoyed your stay with us. Do come back and see us. Keith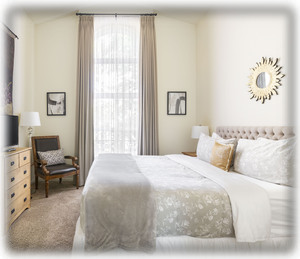 "I came to Napa for Film Festival and needed to find something close to the city center and this was perfect. Keith made it very easy, great communication from start to finish, will be back again!" - Mark W., Marin City, California, 11/18/2019 (VRBO Review)
Mark, be sure to come back next year for the Film Festival. Glad you enjoyed our location. Keith
"Located near a Riverfront walking path we could walk to everything downtown Napa. The space was comfortable and clean, plenty of room for 3-4 adults to rest and relax between exploring the Napa Valley. The property manager was hospitable and helpful as we planned our trip and approachable and available should we have needed anything during our stay. We had a great time in Napa and if I'm able to return I plan to contact Villa Murialdo for accommodations." - Kate T., Green Lake, USA, 11/14/2019 (VRBO Review)
Kate, glad you enjoyed our location being close to the River Walk. Yes is fun being so close to Downtown Napa. Hope to see you again, Keith
"Our experience was great. The property was exactly what we were looking for. It was reasonably priced and was centrally located in downtown Napa making it very easy to walk to a ton of great spots. Would definitely rent this property again." - Austen O., 08/28/2019 (VRBO Review)
Good afternoon Austen, please do come back. And yes is very walk able to downtown. Thanks,, K
"Great experience. Would definitely recommend for anyone going to NApa" - Stephen B., Lebanon, OH, 08/22/2019 (VRBO Review)
Stephen, thanks for coming and staying at our downtown property. Hope to see you again, K
"Very nice townhouse in excellent location. Quiet neighborhood and yet just 2-3 blocks and you are downtown for coffee etc. Only drawback for me was there is only one bathroom for two couples which has terrible ventilation. A few upgrades to the bathroom would bump this property up considerably. Otherwise it's a very charming place to Stay! Super easy communications with property manager. Very helpful." - Cindy D., 08/09/2019 (VRBO Review)
Good morning Cindy. Thanks for coming to Napa and staying at our Downtown Napa property. We appreciate your feedback, thanks. A quick note, we do have 2 other units that are 2 bed / 2 bath units for your next visit. Thanks again, Maybe we'll see you again. Keith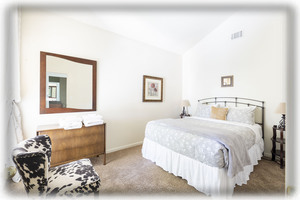 "The condo was very comfortable and met our expectations. It is very close to downtown Napa and an easy drive to the wineries. We would stay again and recommend it to others." - Scott P., 07/08/2019 (VRBO Review)
Scott, good morning. Thanks for reviewing us, and glad you enjoyed your stay. Hope to see you again, Keith
"Great property walking distance to downtown Napa and Oxbow. Great amenities also. Thanks for a fantastic weekend!!" - Britta C., 07/07/2019 (VRBO Review)
Thanks Britta, do come back and see us. K
"This property is the perfect everything for a stay in Napa! The location makes it super easy to walk to literally everything. The decor is contemporary and comfortable. Every little detail has been thought of. There is nothing that you could need that the condo is not stocked with. I even took a picture of the fragrance jar in the bathroom so I could purchase one for our home. The contact person, Keith, is amazing! He sent us a list of things we could do in the area ahead of time. He followed up to make sure I had received it. He also checked in with us the day of arrival and went over to the condo to turn up the air-conditioning because it was super hot that day. I can't say enough about how much we enjoyed our stay. I highly recommend this property." - Kimberly B., Chicago, IL, 06/13/2019 (VRBO Review)
"The property was very clean, large, well appointed and easy to access. We arrived a little early and the housekeeper was there, we just left our bags and went and bought some wine (that is what we were there for)! Keith is a wonderful host, making for a great trip." - Richard G., Houston, Texas, 05/28/2019 (VRBO Review)
Richard, thanks for the kind words. Come back and see us. K
"Such a nice property! Walking distance to coffee shops and nice restaurants. Super clean and had everything we needed. Great balcony for sitting and reading, great kitchen for a quick breakfast. Would definitely stay here again!" - Brenda M., Minnesota, 05/08/2019 (VRBO Review)
Thanks Brenda, we appreciate the nice words, and we do hope to see you again. K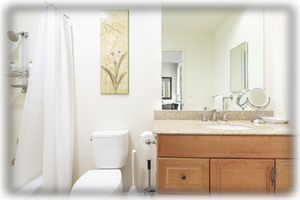 "I came to Napa with a girlfriend for a girls' weekend. This condo is in the perfect location in downtown Napa. You can walk to everything and it's an easy drive to any of the wineries. Keith is so great to work with—he's very reaponsive. The condo itself is perfectly equipped, the beds are super comfortable. I highly recommend this place." - Karen W., 03/30/2019 (VRBO Review)
Good morning Karen, glad to hear the beds were comfy, and you enjoyed the walk downtown. Please come back to see us. Keith
"We thoroughly enjoyed our stay here. It was clean, bright and the beds were very comfortable. It is in a great location to walk to shopping and restaurants in downtown Napa. Keith was wonderful and very responsive as well. I would definitely recommend staying here." - Meghan Q., 02/28/2019 (VRBO Review)
Good morning Meghan, we are glad you were able to enjoy the walking to Downtown. Please do come back to see us. Keith
"All communication leading up to check in was great. Well appointed condo walking distance to everything in downtown Napa. We were there 2 nights by ourselves and had another couple join for the weekend and there was plenty of room." - Mark F., 01/15/2019 (VRBO Review)
Good to hear all was good for you Mark. Thanks for the review, hope to see you again. Keith
"Great host, super clean, all the items you need, perfect location for exploring downtown Napa and quick drive to up valley. Great deal!" - Elizabeth T., 11/28/2018 (VRBO Review)
Elizabeth, thanks for the review, and especially the cleanliness comment. Come back and see us. Keith
"Wonderful place to stay; cute and cozy and so easy to get to the Napa/Sonoma wineries from this location. Keith made booking this spot very easy. Would love to come back!" - Joey M., 11/10/2018 (VRBO Review)
Joey, good to hear you found your way to Sonoma as well. Only about 10 miles to the Downtown square. Hope to have you come back to see us. K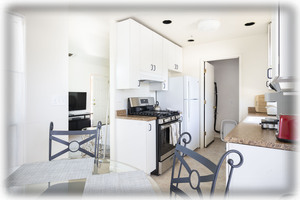 "This rental is absolutely PERFECT! We stayed for 7 days, and it served as the perfect location for all of our daily trips to wine country and surrounding excursions! It was great to be able to unwind after a busy day and be able to walk to the nearby restaurants, shops and everything else downtown Napa had to offer! Aside from the location, the rental was nicely appointed with the little things, like some extra coffee pods, toiletries, and the few things you just don't usually pack. Beds are super comfortable, the unit is located on a nice end of a quiet street, glimpses of the river and the Napa Wine train from the kitchen window, and I can go on and on, but simply put, a great place to stay. Property manager checked in with us upon our arrival, during our stay, and upon departure, to make sure we didn't have any issues. Nice touch Keith. I will definitely recommend this unit, or any other this renter has in this building, to my friends and family, and look forward to staying here again when I come back to Napa!" - Ryan L., 09/28/2018 (VRBO Review)
Good morning Ryan, we are glad you enjoyed your stay with us. Please do pass the word to friends, we would love to host them. As for you, we offer a 15% disc to returning guests, so I guess you will have to bring them one couple at a time. Hope to see you again, K
"For starters, Keith was an excellent host! Before we left for our trip he was in touch with me to see if I had any questions or needed any recommendations about Napa. He was sent a text the day of our arrival to ensure made it ok and did not have further questions. This property was very clean, modern and had everything we needed for stay. The location was idea for walking to the downtown Napa area for meals if we did not want to stay in. We went to Napa with another couple and finding a place with 2 bathrooms that was affordable, during a busy holiday weekend was a challenge, but this place met and exceeded any expectations I may have had going into it. In the end, we were able to find a perfect place and have a great weekend free of problems or hassles. Highly recommend this property and when we go back to Napa, we will definitely check with Keith for availability before we look anywhere else." - Nancy S., 09/06/2018 (VRBO Review)
Good morning Nancy, Do check with me the next time you come this way, we do offer 15% disc on your next visit. Glad you enjoyed walking downtown. Thanks again, K
"This was a top notch rental and we would very happily stay again when we are in the area. It is spot on with the description on VRBO - very easy walk downtown, quiet, ample parking (with one spot covered), extremely comfortable beds with deluxe bedding. The kitchen was fully outfitted with an excellent supply of glasses, coffees (including K-cups) and a pitcher of filtered water available. Keith was extremely easy to work with and helped to make our planning and stay a true joy." - Maria P., 09/04/2018 (VRBO Review)
Good morning Maria, We are very glad you enjoyed your stay here with us in Downtown Napa. Do come back, we offer a 15% disc to returning guests. Hope to see you again, Keith
"Great location to downtown Napa. Easy to walk to the shops and dining! The property was well maintained and clean." - Bob D., 09/01/2018 (VRBO Review)
"Excellent location, clean, quiet, comfortable and well appointed. Keith was very helpful and friendly. I would highly recommend this condo." - Anonymous, Melbourne Beach FL, 08/10/2018 (VRBO Review)
Good evening Paul, We are glad you enjoyed your stay. We hope to see you again, Keith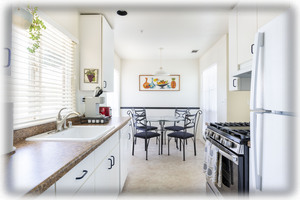 "Loved staying here for the Napa to Sonoma half marathon. We were 2 couples but there was plenty of room, great amenities, very comfortable and so close to everything ! We were able to walk to downtown Napa and also close driving to the vineyards and shopping. Keith is great, very quick to respond to all our inquiries and gave us some awesome recommendations for the area. We loved that everything was labeled on how to use it, like the blinds & screen door. There was laundry detergent & a few extras that were really nice (like a first aid kit & tampons/pads in the bathroom) Kitchen was well stocked and though we didn't BBQ, the deck was really nice to have our morning coffee & plan our days. Beds were super comfortable too! Keith came by to check on us, he's such a nice guy, we'd definitely recommend this condo to anyone and we'd absolutely stay here again!" - Connie A., 07/25/2018 (VRBO Review)
Good morning Connie, I assume you will come back for that Marathon next year. We offer a 15% disc to returning guests. Thanks for the comments about our property. We're glad you enjoyed. Keith
"We were so pleased to see how close this location was to downtown Napa. We walked into town every day for coffee and pastries or lovely dinners. We thought the accommodations were lovely and appreciated the special touches (complimentary coffee, laundry detergent) and the use of a pack n play for our 18 month old. In the future we would request a lower level because of the baby, but otherwise everything was amazing! Highly, highly recommend this property!" - Nanci S., 07/18/2018 (VRBO Review)
Good afternoon Nanci, Great to hear you liked the walk to downtown. Is pretty cool to be able to just walk home from dinner. We are glad you enjoyed your stay. And we were glad to be able to help with the pack n play. We do offer a 15% disc to returning guests, so hope to see you soon. K
"We had such a great time and we're so very pleased with the condo! Everything was clean and well appointed! Keith checked in before and right after we arrived to make sure all was well. I would recommend this place with more stars if I could!!! We will be back!" - Beverly D., 07/15/2018 (VRBO Review)
Good morning Beverly, thanks for your kind words. We hope to see you again. K
"A beautiful property in an excellent location! We we were in-town for the jazz festival. The property was convenient, spotless, and quiet. Everything we needed was in the unit along with off-street parking. Keith the property manager made himself available to us before we arrived and during our stay to ensure all of our needs were met. I would certainly stay here any time I would be in Napa!" - John R., 06/17/2018 (VRBO Review)
Good afternoon John, Very nice to hear you enjoyed your stay. We hope you will come back to see us soon. Keith
"We stayed here with out 7month old and it was perfect. It had everything we needed and the location couldn't have been better. Property owner/manager was great to work with. Will definitely stay here again." - Monette S., 03/08/2018 (VRBO Review)
Good morning Monette, thanks for your kind words. Please do come back, we do offer 15% disc to returning guests. Hope to see you again soon. Thanks, Keith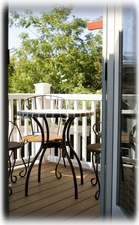 "An excellent base from which to experience Napa. Booking and other communication with Keith was outstanding. The 2 BR unit was well laid out and furnished for our needs. And the location allowed easy access to/from SFO, short drives to many wineries, and walkability to many evening attractions. Highly recommended." - Vandy V., Denver, CO, 02/19/2018 (VRBO Review)
Vandy, thanks for the kind words. We hope you will come back and stay with us. We do offer 15% disc offer to returning guests. Thanks, Keith
"Great place in downtown Napa. Very convenient to all restaurants and a short drive to the vineyards! Looking forward to coming back!" - George B., 01/17/2018 (VRBO Review)
Good morning George, we do look forward to having you come back to visit. We do offer returning guests a 15% discount. See you soon, Keith
"My husband and I stayed here for four nights Christmas week. We absolutely loved the location. It was walkable to downtown restaurants, bars, and shops. We also loved that we were able to run through the town. The condo was so comfortable with a cozy kitchen, beautiful patio, and very nice bedrooms. Even though there were only two of us, four people could fit here wonderfully. We would recommend to anyone who wanted to stay in downtown napa and be close to all the action and easy access to the wineries." - Emily S., 01/14/2018 (VRBO Review)
Good morning Emily, thanks for all the kind comments about our location, We hope you will come back to visit. Thanks again, Keith
"This was exactly as expected and well maintained property. The location is very convenient to downtown Napa. Beds are really comfortable. Beautiful view of the sunrise in the mornings from the kitchen and dining area. Nice amenities and property manager very helpful and responsive. Thank you for a lovely visit." - Catherine W., 12/26/2017 (VRBO Review)
Good afternoon Catherine, we hear about our beds from many people, and we're glad you could get a nice nights sleep. Thanks again fro coming to Napa and staying with us. We do offer 15% off to returning guests. Hope to see you soon, Keith
"The apartment is so close to Downtown Napa! We enjoyed our short walk to many fine restaurants. The apartment itself was clean, comfortable and spacious. We would definitely stay here again." - Katherine T., 10/21/2017 (VRBO Review)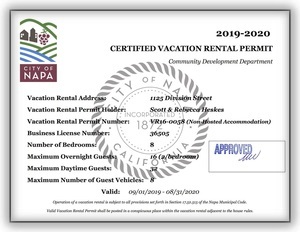 "This was one of the nicest units I have ever stayed in. Very well furnished and appointed – great coffee maker. One night we stayed in instead of going out and used the grill which was very nice. Unit beautifully furnished and quiet with all the amenities. Very good location and easy walk to restaurants and shops. Keith was so easy to work with – wholeheartedly recommend staying here if in Napa" - Pam P., 10/08/2017 (VRBO Review)
"The condo is comfortable and well stocked. Parking is easy and covered. Within walking distance of lots of places to eat and drink. We would not hesitate to stay here again." - William B., 10/05/2017 (VRBO Review)
Good morning William, thanks for the nice commentc, we would love to have you some back, we do offer a 15% disc to returning guests. Hope to see you soon, Keith
"Villa Murialdo couldn't have been more perfect. The location was great and the property was exceptionally clean and comfortable. We really enjoyed Angele's for drinks and Sweetie Pies for an inexpensive, tasty breakfast sandwich. I would definitely recommend this property to a friend." - Liz F., 10/04/2017 (VRBO Review)
Good morning Liz, glad you found The Napa Mill, Sweetie Pies, and Angele. Come back to see us soon, we do offer 15% discount to returning guests. Thanks, Keith
"This is in a wonderful location. Easy to walk to downtown area and enjoy. The unit is clean and well stocked. The only complaint is that the couch was very uncomfortable, making wind down time in the evening a bit frustrating." - Suzanne K., 08/26/2017 (VRBO Review)
Good morning Suzanne, sorry to hear about the couch. We will look into it for sure. But thanks for coming and we're glad you found everything else good for your visit. Thanks, Keith
"Perfect walkabe location to downtown restaurants and tasting rooms. We will stay there again for sure." - Ryan G., 08/25/2017 (VRBO Review)
Good morning Ryan, thanks for the comments, and we're looking forward to having you come back. Thanks, Keith
"This is exactly what we needed as a central point for our three day stay in Napa. The two bedrooms are big and the king bed in the master bedroom is very comfortable. We spent every morning and evening on the patio either drinking coffee before starting our day or wine before dinner. Wifi is strong so we could easily download our news, etc. It has a BBQ on the deck but we didn't use it given the fantastic restaurants that are close by to the condo. The best part of this place though is location - we walked everywhere when we were in Napa. Edges of downtown are only a 10 minute walk at most. There are great breakfast bakeries around the corner, the Public Market is only a 10-minute walk and the river path is nearly at your front door. The owners are quick to respond and did everything to make sure we were ready for our stay, including providing us recommendations for vineyards, restaurants and things to do. The kitchen was stocked with coffee, creamers, sugar and some other basics. The unit does have a nice in-unit washer and drier. Fantastic spot and we will definitely come back when we make this trip again! Thank you from your friends in Chicago!!!" - Lance E., Mokena, IL, 08/12/2017 (VRBO Review)
Good morning Lance, We are glad you really enjoyed your stay. As for coming back, we do offer a 15% disc to returning guests. Hope to see you again soon, Thanks, Keith
"This condo was a delight. The location was perfect. We were able to park our car in the covered parking and walk to dinner each night and shopping during the day. The condo was clean and well furnished. It was very quiet and the owners were great to work with. I would definitely return." - Gaynis B., Little Rock, AR, 08/04/2017 (VRBO Review)
Good morning, it is nice to be able to walk to dinner each night. Glad you enjoyed that. Come back and see us, we offer returning guests 15% off the rental. Thanks, Keith
"The location was absolutely fantastic! The neighborhood was quiet and walking distance to downtown. Downtown had great food and of course great wine. Everyone was friendly." - Carol R., 08/01/2017 (VRBO Review)
Good morning Carol, thanks for enjoying your stay in Napa. We hope to see you again, Thanks, Keith
"This property has an excellent location. Everything in Downtown Napa is within walking distance. The condo was spotless and very comfortable. The four of us enjoyed being able to sit out on the balcony at the end of the day to enjoy a glass of wine...or two! On a return trip to Napa I wouldn't hesitate to re-book this property and would, in fact, seek it out first before looking elsewhere." - Jennifer J., Bala ON, 07/19/2017 (VRBO Review)
Good morning Jennifer, so glad you used the patio for that glass of Wine to finish your days. Please do come back, we offer a 15% discount to returning guests. Thanks again, Keith
"This was a great place to stay and we are looking to stay here again next time we come back! Downtown Napa is a 2 minute walk and Oxbow Market is right around the corner. Condo was very clean and provided everything we needed to make our stay very comfortable. I recommend this place to anyone looking to stay in Napa. Keith, our contact was also very responsive and addressed our every need." - Brian B., 07/05/2017 (VRBO Review)
Good morning Brian, thanks for your comments. We hope to see you again. We do offer a 15% discount to returning guests. See you soon, Keith
"Can't beat the location of this property. Everything downtown is within easy walking distance. Condo was very clean and comfortable. Beds and linens were all top notch. Had a great stay." - joe s., 06/17/2017 (VRBO Review)
Good morning Joe, Thanks for the feedback, we are glad you enjoyed your stay. Come back and see us, we offer 15% disc to returning guests. Thanks again, Keith
"Keith was very accommodating and responsive. Great location and a very easy walk to all downtown Napa has to offer." - Gabriel T., 06/06/2017 (VRBO Review)
Good morning Gabriel, thanks for coming and visiting Napa from our downtown property. Come back and see us, we offer 15% disc to returning guests. Hope to see you again, Keith
"Overall it was a great condo with many amenities that made our stay wonderful. The location was great, we loved the neighborhood, and we were close to a lot of the things we wanted to do downtown. Keith was helpful and available to communicate with easily. The condo is tastefully decorated and very comfortable for me, my husband, and our young son." - Cara M., 04/27/2017 (VRBO Review)
Good afternoon Cara, we are so glad you enjoyed your stay with us. Come back again, we do offer a 15% disc to returning guests. Thanks again, hope to see you again, Keith
"We had a great stay with a group of 4 (two couples). The unit is well appointed and perfectly situated in downtown napa for easy access to bars, restaurants, etc. We were able to walk everywhere in town with no issue and just used uber to travel between wineries as needed. The unit is a good size for two couples and the checkin/out process is super easy and customer friendly. This unit would be my first pick for any future napa trips and is very easy to recommend to anyone needing an affordable place to stay in the Napa area." - Jordan L., 03/16/2017 (VRBO Review)
Good morning Jordan, thanks for the comments about our Property. We are glad you enjoyed our location. And yes Uber is all over Napa as well. Thanks again, Keith
"The condo was VERY clean and comfortable. The bedrooms were a nice size. We weren't in the condo all that much. It's a great location if you want to walk to downtown Napa along the river. The restaurants were great and there were many. I would definitely stay here again." - jan n., 11/27/2016 (VRBO Review)
Good morning Jan, Thanks for visiting us, and we hope you'll come back. We do offer 15% discount to returning guests. Hope to see you soon, Keith
"Our stay in Napa was outstanding! The accommodations were clean, modern, easy to operate and very comfortable. The location is great, with easy walking access to shops, restaurants in downtown Napa and easy driving access to the rest of Napa Valley. Keith was a pleasant, helpful and responsive host and could not have been more delightful to connect with. No negative comments here! I've stayed here before and I'll be back again next year." - Carolyn R., 11/17/2016 (VRBO Review)
Carolyn, glad everything was good for you. See you again next year. Keith
"From start to finish, Keith streamlined this reservation process with specific information and professionalism. The property interior was as depicted in the photos, was well stocked with all the necessities needed, and most important, clean. A nice touch was a small cooler that was used for a afternoon picnic. While the views from the property was nothing noteworthy, the proximity to the downtown area was ideal for these travelers, allowing us to walk to all of our desired locations. We would highly recommend this property and we thank Keith for his assistance in making our stay very enjoyable." - Frank S., 11/10/2016 (VRBO Review)
Good afternoon Frank, We are so glad you enjoyed your stay. Was nice to meet you personally on your patio that one day. Come back and see us, we offer a 15% discount to returning guests. See you again, (Go Cubs) thanks Keith
"Keith was extremely helpful with everything! The location is perfect! Walking distance to restaurants! Our next visit we already said we want to stay at the exact same place! I highly recommend staying at this rental property!" - nicci k., Chicago,il, 10/31/2016 (VRBO Review)
Good afternoon Nicci, thanks so much for the nice words, we are very glad you enjoyed your stay. Come back again, we offer returning guests a 15% discount. Thanks again, Keith
"The apartment was perfect for a weekend stay. We were able to walk to Morimoto and make breakfast in our own space. Keith was super helpful. He even was kind enough to call after we had left some items in the apartment and send them back to us! I highly recommend staying at this apartment!" - Aimee R., Bend, OR, 09/16/2016 (VRBO Review)
Good morning Aimee, I am glad you got your things back in the mail. Come back anytime, we do offer 15% off your next visit. Thanks, Keith
"We booked Keith's place for 3 nights. Keith was great to work with, extremely helpful. He texted our first night to make sure we had checked in okay and were settled. The unit was very comfortable. We couldn't have asked for a better location. We drove up from San Francisco but didn't need to drive our entire time in Napa. Conveniently located in downtown Napa, everything we needed was a short walk. My husband read the Wall St. Journal every morning at the library just across the street. Very clean, comfortable and convenient. Don't look any farther, book Keith's place." - Martha M., Northwest Louisiana, 09/07/2016 (VRBO Review)
Martha, thanks for coming to Napa and staying with us. W are glad you enjoyed your visit. Come back and see us soon, we do like to offer returning guests a 15% discount. Hope to see you soon, Thanks again, Keith
"The location was great. You can walk to downtown Napa. The unit was clean and well equipped. The ease of checking in and out was a plus. Would definitely recommend to anyone wanting to stay in the Napa area!" - Lynn B., Guntown, MS, 08/10/2016 (VRBO Review)
Good evening Lynn, thanks for your nice comments about our downtown Napa property. We are glad you enjoyed your time here. We do offer a 15% discount to returning guests. Hope to see you again, Keith
"We found ourselves hanging out in the condo, snuggled up with soft blankets on the couch, with great snacks from Oxbow Public Market, to watch one of the DVDs provided after full days out and about. The beds and bedding were very comfortable and I loved sitting at the table on the deck to read and have my coffee in the morning sunshine. Keith was very prompt about responding to communications and very available if needed. I loved the list of \" - Mary Ellen G., 08/04/2016 (VRBO Review)
Good morning Mary Ellen, nice that you enjoyed the patio for morning coffee. And yes the Oxbow is a great place to visit. Thanks for coming to visit us, we do offer 15% disc to returning guests. See you again soon, Keith
"Communication prior to arrival was timely and helpful. Access to the condo was very easy and the place was very clean and neat. The proximity to the waterfront restaurants and shops made things very convenient. Great place to stay and I am sure I will rebook this for any future trips to Napa." - Anonymous, 07/22/2016 (VRBO Review)
Good morning John, we appreciate your feedback, and am glad you enjoyed your visit. By the way ee do offer a 15% discount to returning guests. Hope to see you again, Keith
"If I tell you then I might have trouble booking it for myself. The location is perfect, the place itself is charmingly decorated and spotlessly clean. Keith thought of EVERYTHING! I noticed his phone number was on the lockbox in case you had any problems which we didn't. There were even beers in the fridge in case you were \" - Rhonda C., 05/01/2016 (VRBO Review)
Good morning Rhonda, we are so glad you enjoyed your visit to Napa. It was great to meet you and the other girls. And really glad you were able to get to Silo's as well. Come back and visit anytime, Keith
"This was the perfect spot for me to spend my birthday weekend with my daughters, daughter-in-law and two precious grand babies! We had lovely massages and body butter wraps at Napa River Inn, lunch at nearby restaurants, and a delicious meal next to the river, all with strollers and babies. And what a treat to enjoy a bottle of wine with my girls on the deck after putting the babies to bed. We will definitely be back!" - Family Traveler, Arnold, CA, 02/25/2016 (VRBO Review)
We are so glad you were able to spend time with your family in our location here in Napa. Walk ability, yes for sure. Thanks, Keith
"Great spot walk to all great restaurants after a day of wine tasting very clean and safe" - Paul B., 02/19/2016 (VRBO Review)
Good morning Paul, so glad you enjoyed your stay with us, please come back next year. We do offer 25% discount to returning guests. Thanks again, K
"We were very pleased with the rental unit. It was very clean, provided the amenities necessary for a comfortable stay, great parking and close to downtown. I will be renting this again in the future. Great apartment. The 25% off for returning guest is also a very good incentive for a return visit." - James S., 01/13/2016 (VRBO Review)
Good morning James, we are very glad you liked our location. Close to downtown, it does make a big difference if you can just walk home after dinner. Looking forward to have you come back, Keith
"Rented the unit for 3 people after searching for a place near downtown Napa. Struck gold finding this apartment. It was plenty big for us, providing spacious bedrooms and all the amenities for a great family get-together. The covered parking spot was nice to have as well. You would be hard-pressed to find anything closer to the downtown restaurants and shops-- step out the front door and walk across the street and you will encounter eateries and shops. The hot & new Nine Bark restaurant is just three blocks away, while Angele is one block and Morimotos is two blocks. Napa wouldnt be complete without a visit to the wineries. We hit numerous vineyards during our stay, all convenient by car, as are the towns of Yountville and St.Helena. Had the pleasure of meeting Keith who provided great suggestions and was extremely welcoming!" - james c., 12/04/2015 (VRBO Review)
James, great to hear you had a enjoyable visit. Great to meet you and your family. Come back and see us anytime. Thanks, Keith
"My wife and I were looking for something close to town and you can't get any closer then this. Very nice , clean and well maintained 2 bedroom condo. Comfortable for 2 to 4 people. The master bed was outstanding. I have a bad back and it was nice to wake up with little to no pain. . We walked to everything in town when we were not out on our excursions. I'm sorry we never got to meet Kieth and Sandy,as they were away on vacation upon our arrival, they were very nice and helpful to deal with. We enjoyed our stay and hope to return again in the near future." - Don, New Jersey, 11/02/2015 (VRBO Review)
Great news about the bed, I'm glad it was good for you. We'll meet up next time you are out our way. Return guests get a 25% discount, please come back and visit the Valley. Thanks, K
"We were extremely happy with our stay in Napa. This was in a great spot, and the rooms and accommodations were excellent. The hosts were even more kind, always available for any questions, and gave us a handy guide of nearby places to check out. We also left a watch at the place, and they notified us later that day and even mailed it back to us since we had already left town." - Kyle S., 11/02/2015 (VRBO Review)
Thanks Kyle, we're glad you got the watch back as well. Glad you enjoyed your stay, come back to see us. Thanks, K
"The 4 of us had a great tim condo has easy access to a lot of great restaurants and shopping" - mike, rhode island providence, 10/30/2015 (VRBO Review)
Michael, thanks for the comments, we hope t see you again in the future. Keith
"our stay was perfect for our two nights in Napa. We wanted to be close to the downtown area, so we could walk to restaurants and bars after our tastings. This place was perfect for my wife and I, but would have been a bit cramped if it was more than us. Everything was clean in good shape, although the bathroom could use a little update. We did enjoy our stay and found Keith to very informative and easy to work with, we would recommend this place if you choose to be in the downtown area." - Gino N., 10/22/2015 (VRBO Review)
Gino, thanks for the review. We're glad you enjoyed your time with us. Come back, we offer returning guests a 25% discount off the current advertised rates. Thanks again, hope to see you again, Keith
"We stayed here 2 nights for a wedding. We loved being able to walk to the main hotel where most of the wedding guests were staying (except they were paying $500/night!). This little apartment is very cute, the beds are moderately comfy and the shower had good pressure. It was warm outside, so we greatly appreciated the AC. We didn't cook here, but it looked to be equipped appropriately. The two parking spots were nice, since we had two cars in our group." - Rachel F., 10/21/2015 (VRBO Review)
Rachel, please come back and see us for a visit to the napa valley. Thanks again, Keith
"What a wonderful stay we had!! Fantastic, comfortable apartment stocked with every amenity you could think of. Ideal location to see everything in Napa. Right across from the Napa River Inn and the entrance to River Walk. Walking distance to everything in downtown Napa including the Wine Train. Easy drive to all the Napa wineries and we loved coming back to sit on the balcony and enjoy a nice glass of wine and unwind and relax at the end of the day. Keith was a wonderful host. It was great to have a home base for our Napa visit that was so welcoming and affordable. Highly recommended to anyone visiting the area. We are hoping it will be available for us to book for our vacation next year!! Thanks Keith and Sandy you have a great property." - Kathleen M., 10/20/2015 (VRBO Review)
"Stayed here for 2 nights with brother and sister-in-law. Was a great jumping off point for San Francisco and Napa sightseeing. But I would have been just as happy to stay in the unit for some relaxation as it provided all the amenities of home. There literally nothing that I would have needed that they hadn't thought of. We stayed in Master Bedroom that was very large. Only thing I would change, and probably not feasible, is that the only window was blocked with air conditioner. It wasn't hot so would have been nice for some fresh air. 2nd Bedroom only had a fan which seemed enough for other party but not sure it would have been in the summer??? Air temp and quality is just as important to my sleep as the beds. Kitchen was very well supplied with needed items for cooking. Bathrooms even had make-up removers for us that didn't remember to bring. I would give them 10 stars if I could for all the little touches that make this the absolute best value in Napa!" - Tammy L., 10/02/2015 (VRBO Review)
Thanks Tammy, sorry about the window not being able to open. Hope to see you back soon, Thanks, Keith & Sandy
"We enjoyed your Napa apartment, it was so handy to downtown Napa. We walked to everything, and enjoyed the many wineries nearby. Providing us with all the brochures of things to do and wineries was a deffinet help. I would recommend anyone visiting to hire one of the many drivers to take you wine tasting, well worth it. Thank you for sharing your place with us." - Casey H., 10/02/2015 (VRBO Review)
Casey, we are glad you enjoyed your time in downtown Napa. Come back to visit. Thanks, Keith & Sandy
"What a wonderful place to stay while we were in Napa. This unit was within a 2-3 minute walk of downtown Napa, yet extremely quiet and relaxing. We had everything we needed to cook all meals in and the beds were very comfortable and we were actually able to sleep in. The TV was a great size for all of us to watch and we all felt very comfortable when we first walked into the unit. We were able to wash and dry our clothes and there was absolutely nothing needed that was not provided for us in this unit. The owners were very friendly and accommodating and made us feel very welcome to be staying in the unit directly above them. This is definitely a place I would recommend to others and that I would stay at again when we come back. Thank you Keith and Sandy for your hospitality and for making such a wonderful place available to stay at for weary travelers." - Susan L., 09/29/2015 (VRBO Review)
Susan, thanks for the comments about your stay with us here in Napa. Come back to see us again, Keith
"Perfect location to walk to the great restaurants, shops and tasting rooms in downtown Napa. Comfortable and beautifully decorated condo." - John H., 09/28/2015 (VRBO Review)
"Clean, close to downtown Napa and all the wineries. Will stay here next time!" - John R., Tyler, Texas, 09/28/2015 (VRBO Review)
Thanks John, hope to cross paths next time you are visiting. Thanks, Keith & Sandy
"What a GREAT place to stay in Napa! Just a 3 - 5 minute walk to Main Street! The unit was clean and had all the \" - Frank M, Atlanta, GA, 09/11/2015 (VRBO Review)
Good morning Frank, thanks for the nice comments, We are so glad you both loved your visit to Napa. We do look forward to seeing you both again in the near future. Till then, K
"This place is Adorable & Fabulous!! All the amenities you need and more!! Location! Location! Location!! Perfect spot to be staying in Napa! Keith was Awesome with his suggestions and we loved all the suggestions offered with the distance from where our stay was located! The perfect little gestures by the owner!! We were two couples staying & it was perfect! You can walk to so many delicious& Fun places!! Keith was very kind and helpful from the moment we were interested in this place!! Hoping to stay there again soon& will highly recommend in the future to others we know!!!" - Darlene B., 09/04/2015 (VRBO Review)
Alyssa, thanks very much for the kind words about your stay with us here in Napa. We look forward to seeing you in the future. K
"From the moment I booked this place, Keith was in contact immediately. He emailed and texted me the day prior to your arrival to make sure everything was ok and was so outgoing. The pictures do not do the place justice. This place was clean, cute and very charming. The bedrooms are very large and the the place was in a great neighborhood. I would stay here again in an instant. Keith you were wonderful! Thanks again for everything! Tamarra" - Tamarra D., 07/23/2015 (VRBO Review)
Good morning Tamarra, Thanks so much for the nice words about your stay here. So glad you both enjoyed your stay. We hope to see you again, Thanks again, Keith
"Great experience wonderful place to stay. Walking distance to great restaurant. Keith made us feel right at home would recommend this condo to anyone looking for a wonderful vacation in Napa!" - kerry B., 07/21/2015 (VRBO Review)
Good afternoon Kerry. We are so happy that you enjoyed your stay here. We hope you'll come back to see us soon. Thanks, Keith
"This place is great and is walkable to everything! The condo was so clean and tidy with everything you could need to cook a meal, watch movies and just relax all the while being less than a 5 minute walk to dining and activities. Keith was so nice and in contact with us to make sure all was good. He greeted us when we arrived and then was quiet the time but there if we needed anything. I'd stay here again in a heartbeat. Thank you, Keith! Amenities include: shampoo, body wash, toiletries, coffee, fully equipped kitchen, laundry soap and fabric softener, washer/dryer, DVD, BBQ, AC" - Sonya S., 07/20/2015 (VRBO Review)
Sonya, so glad you had a good stay. Come back to Napa sometime soon. Keith
"Great clean apartment in a fantastic location on the river walk. Walking distance to some of the best restaurants Napa has to offer. Keith made us feel right at home, and was very help full." - Ralph S., 07/13/2015 (VRBO Review)
Good morning Ralph, we're glad you all enjoyed your time here with us. Please come back and visit soon. Thanks, Keith & Sandy
"This place is perfect! Clean, spacious, and super gracious owner. Keith made us feel very welcome and at home. We were able to walk to downtown very quickly too. Will for sure stay here again next time we visit Napa." - Stacy C., 07/05/2015 (VRBO Review)
Good morning Stacey, thanks for your kind words, please do come back in the future. Thanks, Keith & Sandy
"The apartment was nicely located and very quite. Walking distance to all the attractions in downtown Napa. Apartment had all the amenities to make a great visit." - Happy Traveler, Chicago, 06/30/2015 (VRBO Review)
Thanks Mary, Come back to see us sometime. Keith & Sandy
"I booked this rental for a surprise 15th anniversary trip and could not have been happier. As this was our first trip to the area, I relied on the owner of the property to provide some suggestions and recommendations on what we should see and do while visiting the area. What I can say is that they were spot on with all of their suggestions and we long for the day we can return. As for the rental property, it was very easy to find with plenty of parking space available. Upon arrival, the owner met with us and recommended a great dinner spot. The property is located so close to downtown Napa that we walked to most of our food and shopping destinations. The amenities were very clean and everything was where you would expect. It truly was like a home away from home. Thank you for the excellent experience and great hospitality, we will definitely return. Kevin" - Kevin D., 06/13/2015 (VRBO Review)
Kevin, how fun that you got to do that Surprise for your Wife. what fun. We're glad you chose to come to Napa and stay with us. We hope we'll see you both again, Thanks, Keith & Sandy
"This apartment is such a wonderful location for visiting Napa. It is walking distance to just about everything you would want to do in Napa; near upscale shopping and fabulous restaurants. The apartment has everything you need to make meals, too although you will probably be eating and drinking at all the the fabulous places nearby. Keith was easy to communicate with and very helpful. I was visiting for a girls weekend but it would be great for couples, or families, too. I will definitely be back." - Stephanie B., 06/06/2015 (VRBO Review)
Good morning Stephanie, Congrats to you and Kevin on your anniversary. We're glad you came to Napa to celebrate. Hope to see you both again. We're glad to hear you enjoyed our place here. Keith
"We loved staying here. There were four adults, (two married couples) and it was a great fit. lovely place, very clean. everything was as promised. close to all the right restaurants and wine tasting rooms. LOVED it. will definitely be back!" - Jamie W., 05/29/2015 (VRBO Review)
We are so glad you had a good time and enjoyed staying with us, come again soon, Keith & Sandy
"Loved our stay in Napa, and Keith's \" - BRUCE M., 05/15/2015 (VRBO Review)
Thanks for the kind wods and I am sure we'll see you again, K
"We enjoyed our week's stay. Everything was as expected and easy to find. Great location for exploring Napa on foot. We would recommend and certainly stay there again." - Gary S., 04/02/2015 (VRBO Review)
Thanks for your review of your stay with us, we're glad you enjoyed your time in Napa. We hope to see you again the next time you're out here. Thanks, Keith & Sandy
"We really enjoyed our stay. The place had everything we needed. Loved the balcony and grill. Great location." - Zoya F., 03/18/2015 (VRBO Review)
"Literally 100 feet from the Downtown River Walk which is a perfect entrance into downtown where everything happens. Quiet at night after a long day wine tasting and couldn't get much closer to all the restaurants. The owners live on the property and are more than willing to provide information to help make the stay a fun one. We will be back!" - Chris H., La Porte, Indiana, 03/06/2015 (VRBO Review)
"I live in Napa part time - and stay here every time it's available! Great location - great people to work with! They make every effort to provide most everything you need for a great stay in Napa!" - GYB, Birmingham Alabama , 03/02/2015 (VRBO Review)
Thanks very much for your kind words, we hope to see you again real soon, Keith & Sandy
"We stayed her for the long weekend over President's day and we could not have asked for a better place to stay. Location was perfect. It was close to downtown and walking distance to everything. But it was also far away from the busy streets that it was quiet and peaceful. The apartment was charming, clean and stocked with everything you need. I recommend this place for anyone visiting Napa. I will definitely return the next time I visit...especially true since I joined wine club at a local Napa winery!" - Lucy C., 02/20/2015 (VRBO Review)
Good morning Lucy, Thanks for the comments about your stay here at Villa Murialdo. We look forward to see you the next time your in the area. Thanks, Keith & Sandy
"This is in a great location for downtown Napa, right by the river and a close walk to all the great bars and restaurants. We had no issues when we arrived, because we were given great directions for everything we needed. It's definitely not the most modern condo, but it was clean and was fine for the price. The only thing that was a little odd based on prior VRBO rentals is they require you to strip the beds when you are already paying a cleaning fee. Otherwise would definitely recommend this if you are looking for a place to stay in Napa." - Katie B., 02/16/2015 (VRBO Review)
Thanks for visiting Napa and staying with us. Hopefully we'll see you again here at Villa Murialdo.
"We had a pleasant stay here with my cousin and his family. The property was very comfortable and clean. It had everything we needed, especially a hair dryer. Keith provided us a new set of BBQ tools, so we cooked every night during the stay. The location is great and convenience. I highly recommended! Next time I will stay at this great apartment again." - Agnes W., 02/11/2015 (VRBO Review)
Good morning, I'm glad the BBQ worked for you all. Come back to see us in the future. Thanks, Keith
"Great location and place. Seems they thought of everything you may need. Clean and well kept. Keith was easy to work with and kept us well informed. Would stay there again." - Monica L., 02/11/2015 (VRBO Review)
Thanks for the kind words, we hope to see you again in Napa. Keith
"This property was ideal for our Napa getaway. Comfortable and well-appointed, four adults enjoyed all we needed for an extremely enjoyable holiday weekend. We cooked a lovely dinner using the beautiful new BBQ grill, and enjoyed being able to walk to downtown." - Marcy T., 01/26/2015 (VRBO Review)
Good afternoon Marcy, thanks for your review of our place. We look forward to having you back. See you then, Keith
"We really enjoyed this well located 2 bedroom 2 bath condo in Napa. Keith and Sandy are terrific hosts and the place was well supplied with everything you need. The accommodations were very comfortable with the exception of the sleeper sofa which is difficult to operate and not terribly comfortable. Overall it was a great stay and we would return in the future." - Greg T., 01/07/2015 (VRBO Review)
Good afternoon Greg, thanks for the feedback. I'll have you know we have since changed out that Couch you mentioned. Thanks again and see you soon, Keith
"Great location and Keith and Sandy are terrific to work with. Walk to anything downtown! Very nice apartment! Will for sure stay with them again." - GYB, Birmingham Alabama , 12/25/2014 (VRBO Review)
"Staying at this property was an absolute joy! The property has a great location - close to downtown Napa but settled in a quiet area. Keith, one of the owners, was on hand to greet us when we arrived and throughout our stay to make sure we didn't need for anything. The apartment was exceptionally clean and very inviting. And it was stocked with anything a traveler could won't even a juicer! We had a great stay and I would recommend this property to anyone at anytime." - Autumn P., Chicago, 08/07/2014 (VRBO Review)
Autumn, Thanks very much, and Sandy and I look forward to having you back in the future. Keith
"Thank you so much for a great time in Napa! We will be recommending it to friends and family!" - Lindsay A., Walnut Creek, CA, 07/30/2014 (VRBO Review)
Thanks! Hope to see you back soon, Lindsay!
"My cousin and I wanted a weekend getaway in Napa. And, had wanted Calistoga, but chose Napa for this apartment. Fully furnished with everything you would ever need. Walking distance to coffee shops and restaurants in the quiet part of Napa. We chose the Platypus Wine Tasting Tour and they pick you up in front of the apartment. It was a great, comfortable stay." - Anonymous, Chicago, 11/11/2010 (VRBO Review)
"This is a beautiful, quiet, fully equipped apartment convenient to everything! All the amenities. You can walk to most anything you need for coffee and restaurants. We also took the Platypus Wine Tasting Tour, it was fabulous. They picked us up at the apartment." - Mary, Chicago, IL, 11/09/10(HomeAwayConnect Guestbook Entry)
"We loved the apartment and would happily stay here again! Thanks, Mary and Beth" - Mary C., Santa Fe, NM, 08/01/2009 (VRconnection Guest Feedback)
"I loved your vacation rentals. I had the pleasure of staying for 5 weeks in units C & D during business travels. The units were nicely decorated. I felt like I was home with every comfort I needed to relax after work. You have thought of everything one could need. I forgot my toothbrush the first week and you saved me. I would definitely come back for vacation or business. This was far better than staying in any hotel room. " - Angela C., Napa, Ca, 06/05/2009 (VRconnection Guest Feedback)
"The place was wonderful. It had all the things you could want to make you feel at home. It even had real wine glasses(imagine that in wine country). The wine tour was really nice. We really wanted for nothing. Blake and Janelle " - Blake E., Grand Forks, ND, 05/31/2009 (VRconnection Guest Feedback)
"Clean, spacious, attractive, well situated, a genuine bargain. Don't hesitate to book this." - Ray O., Manhasset, Ne, 04/18/2009 (VRconnection Guest Feedback)
"Loved the Hershey kisses in the rooms (perfect!) - everything was very comfortable and clean. Thank you!" - Laura F., Sherwood, OR, 04/05/2009 (VRconnection Guest Feedback)
"A perfect location in Napa for 4. We thoroughly appreciated all of the extra little touches the owners added to the apartment and especially enjoyed the Napa Valley Wine Tour! Our first trip to Napa has sealed our desire to return again someday. Kelly & Martin, Ottawa, ON " - Martin L., Russell, On, 03/21/2009 (VRconnection Guest Feedback)
"It was such a comfortable and convenient location. We felt like home once we arrived. We'll come again for sure!" - Karen S., Georgetown, On, 01/31/2009 (VRconnection Guest Feedback)
"Thank you for your hospitality. It was very comfortable and the perfect location. Come see us in Ashland." - Alice & Nancy Kilham, Oregon, 12/14/08(HomeAwayConnect Guestbook Entry)
"Thank you for a wonderful visit! You have a lovely place and it has everything that we need and more!" - Edward & Janice, , 11/17/08(HomeAwayConnect Guestbook Entry)
"Once again we thoroughly enjoyed our stay at Villa Murialdo! Everything was perfect and we really feel at home here. It is so very nice to have an extended stay with our son and daughter-in-law without being underfoot in their home. We look forward to seeing you and staying here once again at Thanksgiving! Your hospitality is amazing!" - Les & Rachel Waldow, Montana, 11/14/08(HomeAwayConnect Guestbook Entry)
"We had a lonely time here in Napa. The accommodations were perfect for our family. Loved the proximity to downtown and all our walks." - Patti Golda, , 11/12/08(HomeAwayConnect Guestbook Entry)
"Our visit was perfect! The condo was lovely, and we all had a lot of fun on our winery tour with Keith. Thank you, Sandy and Keith, for being so flexible and accomodating and for making our trip to Napa such a good one!" - Laura L., 625 Powell Apt B,Sa, 10/26/2008 (VRconnection Guest Feedback)
"Thank you for an amazing wine tour and a great weekend! Everything was perfect and your condo is beautiful!" - Laura Lee & Clay Daigle, , 10/26/08(HomeAwayConnect Guestbook Entry)
"Thank you Sandra and Keith. Your apartment was perfect. Kitchen was nicely stocked with all the appropriate untensils, nice bar-b-q, and beds were just like home. We highly recommend your property. Thanks again. Suzanne, Linda and Debay" - Suzanne D., Montreal, Qu, 10/24/2008 (VRconnection Guest Feedback)
"Thanks for everything. It was a perfect end to our vacation. It feels just like home." - Debay, Linda & Suzanne Dillon, , 10/23/08(HomeAwayConnect Guestbook Entry)
"This was the perfect spot from which to explore Napa. We had a great time and hope to return soon. Thank you for making this a comfortable and relaxing visit!" - Mike & Caroline Mayes, London, UK, 10/17/08(HomeAwayConnect Guestbook Entry)
"Sandy & Keith, thank you so much for the wonderful amenities here at Villa Murialdo. It was fantastic to have a "home base" to return to after enjoying all the wineries and fun places to see here in Northern California. It was fantastic to have a place to just kick back and relax. We truly had a relaxing and fantastic honeymoon. You truly have thought of everything and we simply cannot thank you enough! We will definitely recommend to others!" - Brian & Jennifer Abrahamson, Pewaukee, WI, 10/03/08(HomeAwayConnect Guestbook Entry)
"Another year celebrating our anniversary at Villa Murialdo did not disappoint! Thanks for your hospitality. We hope to see you again next year." - Cherry & Joe Torres, Highlands Ranch, CO, 09/15/08(HomeAwayConnect Guestbook Entry)
"We had a wonderful time in your place sharing nice meals, libations and laughter during our 5 day stay. We enjoyed the convenience and facilities." - Glen & Caroline McMurry, Colorado, 09/07/08(HomeAwayConnect Guestbook Entry)
"Thank you so much for allowing us into "your home" because that was how we felt when returning from a wonderful day in the Napa Valley. You have all the amenities at our fingertips and that was so comfortable. We would definitely recommend this to all our family and friends." - Susan, Nicki, Brittney & Jillian, Elk Grove, CA, 08/24/08(HomeAwayConnect Guestbook Entry)
"Our stay in Napa was very nice. Our "hosts" have put a lot of thought into people having creature comforts from the music CD's, movies, and chocolates, to water bottles in the fridge. We have used VRBO for many years from Canada to Mexico, and this little apt. was just right for us. There were even toys in the closet for our little grandson to be able to play with. Marilyn and Jim Columbo Beaverton, Oregon " - Marilyn C., Beaverton, Or, 08/21/2008 (VRconnection Guest Feedback)
"Keith & Sandy, Thank you for making a fabulous apartment feel like home during our vacation. We will definitely be back!" - Jackie & Chris, , 08/16/08(HomeAwayConnect Guestbook Entry)
"We were very happy with this vacation rental; it is beautifully decorated and has all the comforts one could ask for. Its proximity to all the wineries and restaurants is also great. Overall, our stay at this vacation rental was fun and memorable." - Isil D., Stanford, CA, 08/08/2008 (VRconnection Guest Feedback)
"It was great to be able to come back after a day of wine tasting and sightseeing and feel like we were home. The apartment was wonderful and surpassed our expectations. We can't wait to come back again! Thanks again." - Lauren, Mike, Heather & Jennife, , 08/04/08(HomeAwayConnect Guestbook Entry)
"We really enjoyed the apartment. The photos on the website were very representative of the decor and neatness of the actual state of the apartment. We were very pleased Thanks for your helpfulness and all the info provided! Our wine tour with Keith was great and we truly appreciated him giving up a day off to take us to all the neat wineries. We will definitely recommend you to anyone we know headed this way. Thanks again." - Alice, Noel & Lara, , 07/28/08(HomeAwayConnect Guestbook Entry)
"Kieth and Sandy, We have had the most wonderful stay in Napa. Thank you so very much for your hospitality and welcoming nature. The accommodations were truly a "home away from home", you've though of it all! Our highlights of the week were obviously the various wineries on your tours, dinner at Cole's and our evenings at Silo's, just around the corner! We are looking forward to seeing you again on a return visit!" - Erin and Dan, Chicago, IL, 07/27/08(HomeAwayConnect Guestbook Entry)
"Thank you so much for a wonderful weekend. Your hospitality was great and all of your suggestions were wonderful. Thanks again." - Monica, Leslie, Erin and Emily, , 07/20/08(HomeAwayConnect Guestbook Entry)
"I had a wonderful time here. The accommodations were wonderful." - Emily , Belleville, NJ, 07/15/08(HomeAwayConnect Guestbook Entry)
"Thanks for a great stay! The accommodations were great and I had a wonderful birthday! We can't wait to come back!" - Grace, Armida & Cathi, , 07/09/08(HomeAwayConnect Guestbook Entry)
"Sandy & Keith, thank you so much for allowing a fmaily of native Napas to come back and enjoy some time with family and friends. Your location is perfect and your place is so well equipped." - Michael, Maria and family, Las Vegas, NV, 07/05/08(HomeAwayConnect Guestbook Entry)
"the place was decorated perfectly for a girls weekend :) everything was super clean and within walking distance to some of the major restaurants was perfect. thanks " - kristy k., san diego, ca, 06/22/2008 (VRconnection Guest Feedback)
"Wonderful accommodations and a perfect getaway! A great place to come home to after a long and perfect day of tasting & exploring. Thanks for all the amenieites that amde it feel like home." - Peter & Kate, Colorado Springs, CO, 06/20/08(HomeAwayConnect Guestbook Entry)
"What a fantastic getaway! The accommodations were comfortable and felt just like home. Thank ou for all the little touches that made it so perfect. We had a great trip and look forward to our next visit to Napa Valley! We loved being within walking distance to so many fabulous restaurants. A few of our favorites: Sweetie Pies (breakfast), Celadon, Uva, Cole's Chophouse. We also enjoyed wlaking to the Chef's Market on First Street on Thursday. Thanks again!" - Bobby & Abbey Lowe, Springfield, MO, 06/08/08(HomeAwayConnect Guestbook Entry)
"We thoroughly enjoyed our stay at Villa Murialdo!! It was so very nice to come into a condo that was so nicely decorated and so very clean. All the details and personal touches were most appreciated. All we needed was our clothes!! We also really appreciated that it is so conveniently located to many downtown attractions. We will definitely be back. Thanks for all your efforts in making this such a "treasure"! Les and Rachel Waldow" - Rachel W., 29704 Sandy Court,Ca, 05/12/2008 (VRconnection Guest Feedback)
"Sandy & Kith, this cozy place suited us just perfectly. We love all the little touches that made it feel like home. It was wonderful to have our own little place while visiting our son and daughter-in-law. We hope to return a couple of times a year. Thanks a million." - Les & Rachel Waldow, Montana, 05/12/08(HomeAwayConnect Guestbook Entry)
"Sandy and Keith....wonderful week! Thanks for making the weather perfect, too...and, we appreciated the newspaper "delivery" Keith. Your flat is so well equipped and very comfortable; we loved being here! Back to snowy Vermont, with hopes to return to Napa." - Donna & Hugh Harley, Vermont, 03/14/08(HomeAwayConnect Guestbook Entry)
"The five of us enjoyed a wonderful weekend of wine tasting in the Napa Valley. This place was nice, clean and full of activities for all of us to enjoy. We'll be back soon." - Josh, Marco, Jeff, Caylin, Derek, Mountain View, Chico, 03/14/08(HomeAwayConnect Guestbook Entry)
"This place was perfect for our girls' trip to wine country. thank you for helping to make our trip easy, comfortable and enjoyable. We will think of you for our next trip to Napa. Thank you again for everything!" - Andrea, Correnda and Trisha, CA, 03/04/08(HomeAwayConnect Guestbook Entry)
"Dear Sandy and Keith, What a blessing it has been to find you guys here at Villa Murialdo! It was pleasant, safe, comfortable, convenient, quiet and truly great fun! I wish you all the best! I hope that I can be back again very soon." - Mylene, Hong Kong, 02/08/08(HomeAwayConnect Guestbook Entry)
"Absolutely can't thank you enough. We had teh most fantastic time. We totally appreciate the hospitality, look forward to visiting again in the future." - Steve Hewitt, CA, 01/05/08(HomeAwayConnect Guestbook Entry)
"Amazing place! You two are wonderful! Thank you for an awesome time! I cannot wait to come back again!" - Katie Carlson, CA, 01/05/08(HomeAwayConnect Guestbook Entry)
"Keith and Sandy, thank you for letting us stay at this place, it was amazing. It was very comfortable and all the little details were thought of! This was such a great way to see Napa for the first time. Look forward to coming back." - Vanessa Wise, CA, 01/05/08(HomeAwayConnect Guestbook Entry)
"the place was perfect! beautiful and the location could not have been better. we had a wonderful time. thank you." - Diane C., Marina del Rey, CA, 01/03/2008 (VRconnection Guest Feedback)
"Wonderful place, Wonderful time!" - Jamon, Jand and Reta, , 01/03/08(HomeAwayConnect Guestbook Entry)
"Thank you, Keith and Sandy! This place is so comfortable - a perfect little getaway from chiropractic school for a little R&R! I'm sure we'll be back soon." - Mindy Hendrick, CA, 01/03/08(HomeAwayConnect Guestbook Entry)
"Hi, Sandy and Keith, Thanks for the hospitality, we had a great time. The apartment definitely puts you in the mood for the partaking of wine!" - Patsi Robison, Don McLane, Gig Harbor, WA, 12/28/07(HomeAwayConnect Guestbook Entry)
"Your place is amazing and just what the doctor ordered. Also, the greatest beds ever, that's a fact! Thanks for making Christmas cozy and wonderful." - Jaime, Janet & Jim, NY, NY, 12/26/07(HomeAwayConnect Guestbook Entry)
"Thank you for a comfortable stay! Your place is a perfect location to enjoy wine and "walk safe!" We love it and hope to be back again." - Mitch, Karen, Dave and Gayla, Pacifica, CA, 12/15/07(HomeAwayConnect Guestbook Entry)
"This weekend could not have been anymore perfect. It was relaxing and beautiful in the condo. We could tell you two put a lot of thought into accommodating your guests and we felt right at home. Thank you for all the suggestions for coffee (Sweetie Pies) and food (Papa Joes). Spencer and I really needed this for our sanity! Thank you so much!" - Joleen and Spencer, Martinez, CA, 10/12/07(HomeAwayConnect Guestbook Entry)
"This was better than we ever expected! it was our "home away from home" only much better! Whatever we needed, you had provided in the condo! We had a wonderful and memorable trip to Napa Valley wine country. Thank you for your hospitality, and the opportunity to meet two very nice people!" - John and Sharon, Denton, TX, 10/10/07(HomeAwayConnect Guestbook Entry)
"We have had such a wonderful first visit to Napa. The apartment is lovely, it's nice to be able to spread out for the 8 day visit. Your site at VRBOcom doesn't do it justice. When we return to Napa we'll call you before we book our flight! Thanks so much. Aggie Dad made us feel right at home." - Linda and Ray, Houston, TX, 10/01/07(HomeAwayConnect Guestbook Entry)
"Everyone was simply thrilled with the apartment and it was definitely nicer than a hotel! We will definitely return! We did the Ballon Above the Valley ride, and the location was perfect since the meeting place (Napa General Store) was just down the street. We went to the Wine 101 class at COPIA, and had luch at Julia's which was a nice treat. Your place was icing on the cake. Thank you so much for a wonderful experience. Helena & Family " - Helena T., San Jose, CA, 09/23/2007 (VRconnection Guest Feedback)
"Thank you so much, Keith and Sandy, for a lovely place to stay! It is conveniently located very close to shops and restaurants. Napa is a beautiful place to be. The balloon ride was fantastic!! Cheers." - Sofia and friends, San Jose, SF, Pasadena, 09/23/07(HomeAwayConnect Guestbook Entry)
"What a fabulous set up for our stop over here in Napa Valley. The bed was "Yummy", very comfy and it is great to have all of the necesities when you are on the road. We also got to meet some great people downstairs and share some laughs. Thank you kindly." - Richard and Tania, Las Vegas, NV, 09/20/07(HomeAwayConnect Guestbook Entry)
"Fantastic spot and gateway to Napa Valley! After a long flight from NZ and a few days on the road, discovering the 101 and 1 north to Napa - oh what a place to pause. The firm and cozy bed blends out the tired body - thank you, very nice stay!" - Sean and Kiri, Auckland, NZ, 09/17/07(HomeAwayConnect Guestbook Entry)
"Your condo is fabulous! You two really go the extra mile to make your place very special - gift basket, toiletries.. we had a fabulous time here in Napa and surrounding areas. It was great to see you at Elyse. Please don't hesitate to contact us if you want to vacation in Florida! Thank you again!" - George and Miriam, Atlanta, GA, 09/16/07(HomeAwayConnect Guestbook Entry)
"Dear Sandy, We found your apartment in Napa to be very charming and suitable to our needs. We enjoyed our stay and had lots of fun exploring Napa & Sonoma wineries. Your apartment is tastefully decorated and has lots of extras. The luxury linens were a plus and your choice of games (especially dominos one of our favorites to play) were great! The location couldn't have been better! We had the opportunity to meet your husband one morning and he was very gracious in asking if there was anything we needed! We certainly will recommend your apartment to any of our family or friends who might be visiting the area in the future and would definately rent it again if we return. Hopefully soon!!!! Thanks again. Carol & Don Goodrich Cindy & Mike Rodich Pittsburgh, PA " - Carol G., Pittsburgh, PA, 09/14/2007 (VRconnection Guest Feedback)
"The place was great!" - Goodrich & Rodich, Pittsburgh, PA, 09/13/07(HomeAwayConnect Guestbook Entry)
"We stumbled upon this wonderful home in Auburn, Ca at a Comfort Inn using their computer. We had been traveling across country and we had just about had it with moving our luggage in and out of motel rooms. It was great fo find Sandy. She was so helpful. She was the connection we needed to make our trip to this area in California GREAT!! We immediatley loved the place and the location. What a great area to visit. We'll have lots to tell when we get home, especially about the nice escape here in Napa. Hats off to you Sandy. You go the extra mile! Thank you." - Bill and Mary Ann, Indiana, 09/02/07(HomeAwayConnect Guestbook Entry)
"Thank you for the amazing accommodations! It was a great escape from the typical hotel scene. Again, thank you, and I promise we will be back again." - Jessica, Oregon, 09/02/07(HomeAwayConnect Guestbook Entry)
"Thank you so kindly for letting us stay while on our first California trip. The place was perfect, breakfast on the deck was amazing. The next time you are in Chicago, look us up!" - Colleen and Tom, Riverfront, IL, 08/20/07(HomeAwayConnect Guestbook Entry)
"I'm glad to have found such a great escape rental. Everything was perfect! I look forward to our next time up." - Estanislado, SF, CA, 08/17/07(HomeAwayConnect Guestbook Entry)
"Thanks so much for the wonderful place, we really enjoyed our stay. The town fair was much fun. It was great to be in the center of things." - Jenny & Friends, SF, CA, 08/12/07(HomeAwayConnect Guestbook Entry)
"Twas great to finally meet you! My 2 weeks in Napa were splendid. The location is perfect with all the comforts of home! I definitely plan on returning to CIA for more courses and would not stay anywhere else! Ever find yourself in "da peg", look me up!" - Barry S, Winnepeg, Canada, 08/11/07(HomeAwayConnect Guestbook Entry)
"We had a great time on our first visit to Napa - the area is beautiful and everyone is so friendly. We will be back! We highly recommend Ristorante Allegria and Celadon - great food. Lovely accommodations and perfect location." - Maureen & Ronnie, Hong Kong, 07/28/07(HomeAwayConnect Guestbook Entry)
"Thanks so much for accommodating us while the place was getting fresh paint. The location allowed us to walk to great restaurants, through the terrific downtown historic neighborhood, and even to the movie theater where we took our daughters to see Ratatouille. We've really fallen for Napa and look forward to really getting to know the area over the next year. Thanks again for your wonderful hospitality - we will certainly highly recommend your place to others looking for a great Napa experience. Some of our favorites: anything at Sweetie Pies, banana leaf wrapped salmon at the General Store, and Papa Joes' Pizza (if looking for delivery)." - Michael, Danielle, Mariana & Mia, Arizona, 07/20/07(HomeAwayConnect Guestbook Entry)
"We enjoyed your wonderful Napa vacation property! The location is perfect--lots of great restaurants within walking distance and it was convenient to the "Wine Country Half Marathon". The wineries were soooo much fun. We needed a little break from wine and discovered "Joe's Brew House" (Downtown Joe's) around the corner. The brews and the food were awsome. Thank you! PS See you next year, if not sooner!" - , Washington State, 07/15/07(HomeAwayConnect Guestbook Entry)
"Thank you so much for the wonderful Napa Valley hospitality. The accommodations couldn't have been more perfect! This place really topped off our wedding weekend for Julie & Brian. Hope to see you soon at Ruth's Chris. We'll definitely recommend you." - Ric & Margaret, Morgan Hill, CA, 07/07/07(HomeAwayConnect Guestbook Entry)